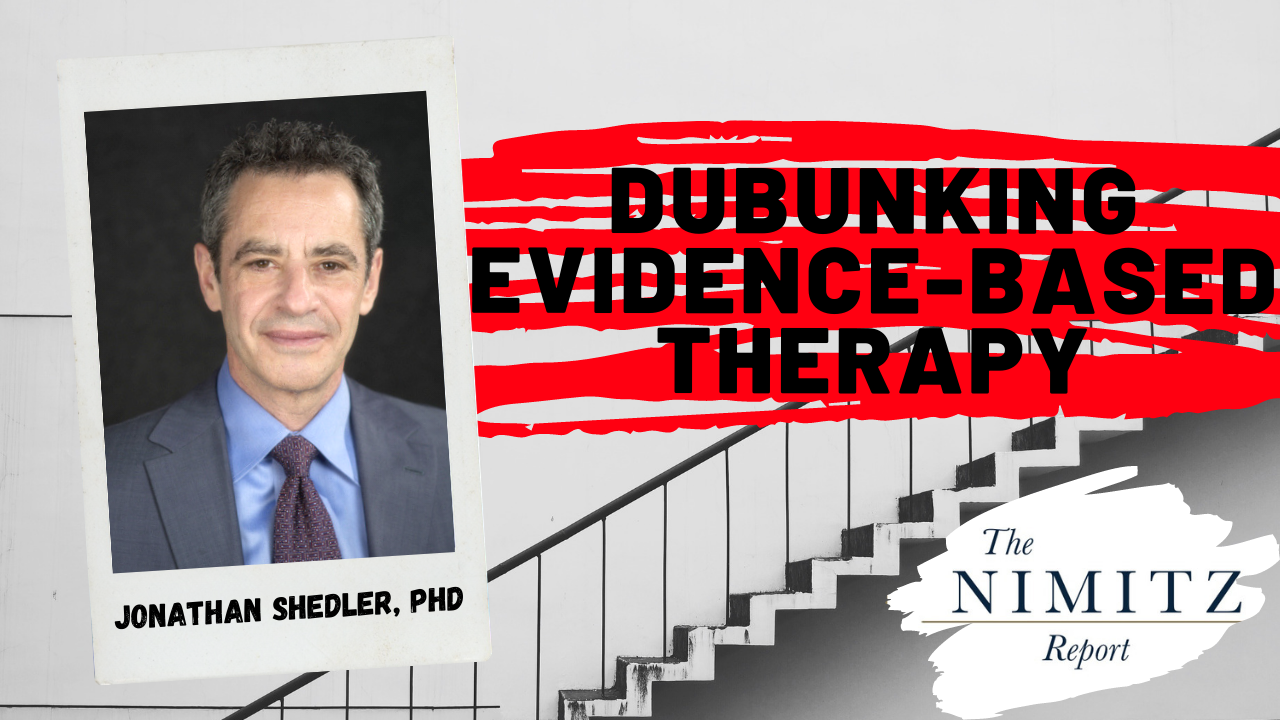 Join us for a stunning interview with American psychologist Jonathan Shedler, PhD with regards to Evidence Based Therapies. With a rising rate of veteran suicides, our government has quadrupled spending for Evidence-Based Therapies: Cognitive Processing Therapy (CPT), Prolonged Exposure (PE) therapy, Eye Movement Desensitization and Reprocessing (EMDR), Cognitive Behavioral Therapy for Depression (CBT-D), and others.
Are they working? If so, where is the evidence? Where are the healthy veterans living great lives due to these treatments?
Don't miss this revealing interview that should drop your jaw!