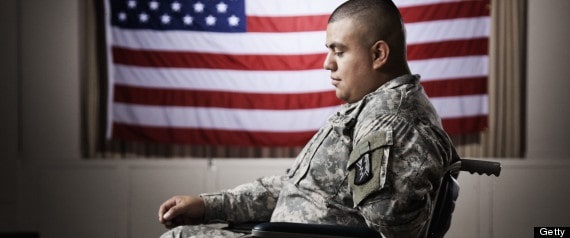 By Sherman Gillums, Chief Advocacy Officer, AMVETS, published in libertynation.com
As anxieties intensify in the wake of the Coronavirus pandemic, the nation appears ready, once again, to tap the 1% of Americans who volunteer to protect the remaining 99%. President Donald Trump authorized the Pentagon to activate National Guard and Reserve units, as well as members of the Individual Ready Reserve (those who have left active duty but are committed should they be needed) to assist with fighting the Coronavirus scourge.
Many are the same one-percenters who have endured multiple combat and/or hardship deployments during the longest period of armed conflict in U.S. history. An inductee who went to boot camp shortly after the Sept. 11 attacks is now a year away from full retirement; by now some wear the top enlisted rank of sergeant major or full-bird colonel on their collars. They served most of their careers as the military dealt with record lows in recruitment. Far too many high school seniors, as high as 70% by some estimates, were ineligible to join for one reason or another over the past several years. That raises speculation in some circles about the possible need to return to the draft. And consider that scars from the last military conscription remain barely healed because of soldiers' mass exposure to another health-debilitating invisible enemy, Agent Orange.
Continue reading here.